Sponsors
Welcome to our Sponsors page, VeloRiders would like to acknowledge and thank our sponsors for their generous support. Please support our sponsors by visiting their websites and supporting their products.

www.Zepnat.com


Zepnat Cycles are an online Cyclo Cross Spec ialist retailer based in Derbyshire. We pride ourselves on being a one-stop resource for all things cyclo-cross, and offer spec ialist advice on all levels of equipment for the sport. Feel free to contact us to discuss your requirements.
www.zepnat.com


Primera Sports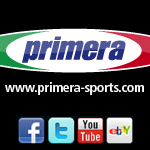 Primera Sports are a Premier Bike shop based on the south coast in the UK, we have two stores and website and can deal with all your cycling requirements. We have all the best brands available including Specialized, Cannondale, Trek, Lapierre, Cervelo, Argon 18, Pinarello, Lynskey, Focus & Kuota to name a few!. Free Professional Bike Fitting With all New Bikes. We offer 0% Interest Free Finance & accept all major cyclescheme vouchers. We also offer a RETUL bike fitting service which uses 3D Motion Capture Technology, making it the most advance bike fitting system on the planet. FREE UK Delivery on all orders and FREE International Delivery on orders over £100.00.

Store URL: www.primera-sports.co.uk


Newgate Security Products
A market leader; setting the pace in the design, manufacture and installation of bespoke, cost effective and reliable security gates, barriers, turnstiles and car parking/traffic control equipment. www.newgate.uk.com

http://www.newgate.uk.com


British Cycling East Midlands Region

East Midlands Division are pleased to support VeloRiders, the website is a great way to inform members and potential members of what events are on in the area and updates of what the division is doing.

http://www.veloriders.co.uk/phpBB2/index.php?c=6




Important Notice: VeloRiders copyrights all images appearing on this website and in the Gallery. Images are displayed for viewing only, and commercial or personal use of any of these images without the written permission of VeloRiders is prohibited under international copyright law. Copyright 2002/2013 VeloRiders. All rights reserved.

Powered by

E-mail VeloRiders. Comments, questions or send your photos to , Order your photos@